NEW FARLEY'S PITCH PIPES
C-C $9.95 plus shipping (Retail: $12.00) (Limited to stock on hand)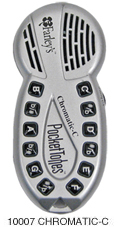 Pocket Tones C-C (Electronic w/battery and volume control) $15.95 Plus shipping (Limited to stock on hand)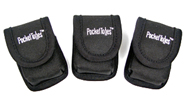 Pocket Tones Case - Protect your investment for $4.50 plus shipping (Limited to stock on hand)
STUDY BOOKS AVAILABLE FROM ALL MAJOR PUBLISHERS AT COMPETITIVE PRICES.
We carry books by all the major religious authors and publishers including:
Max Lucado
Mac Lyon
21st Century Publishing
Standard Publishing
Cotsworld Publishing
Taylor Publications
Glad Tidings Publications
plus many, many more!
DO WE HAVE BIBLES?
We carry every major publishers of English bibles. Call us for a quote! Yes, we can have a name imprinted on most bibles.
_____________________________________________________________
EVERY SUNDAY BULLETIN COVERS
(Warner Press Bulletins)
Five (5) bulletin styles to choose from (Christian Art, Nature's Splendor, New Life worship folder, The Heritage Collection and Reflections)
Delivered quarterly to your church